Main features Easy® Respiratory Panel (cat.no. RT020- Plus)- 48 tests
Easy® Respiratory Panel (code RT020-Plus) is a validated kit for in vitro diagnostic use (CE-IVD) for the qualitative detection, by One Step Real-Time RT-PCR on EasyPGX qPCR instrument 96, of 23 respiratory pathogens, starting from nucleic acids extracted from nasal swabs, nasopharyngeal or oropharyngeal swabs, sputum and bronchoalveolar lavage (BAL).
A complete panel for the main respiratory infections 
Easy® Respiratory Panel is a simple and fast assay to detect and discriminate the most common respiratory pathogens, with the flexibility to test viruses, bacteria, or both in a single run.
Human parainfluenza viruses 1,2,3 (HIPV 1-2-3)

Respiratory syncytial virus

Coronavirus (NCoV) OC43, 229E, NL63, HKU1
Legionella spp. (L. pneumophila, L.anisa,
L. longbeachae, L. bozemanae,
L. dumoffii, L. feelei, L. micdadei)
SIMPLE, FAST, SAFE AND FLEXIBLE
Extremely simple and fast: thanks to the pre-aliquoted reagents in ready-to-use strips, Easy® Respiratory Panel guarantees minimum operator activity and a total analysis time of less than 90 minutes.
Quality standards included: each reaction well includes a dedicated internal endogenous control, consisting of human RNA or DNA for viruses and bacteria, respectively. This allows to verify: the sample quality, the preparation procedure and the presence of inhibitors, thus preventing false negative results.
Clear and safe reports: integrated, automatic and CE-IVD data analysis thanks to EasyPGX Analysis software.
The information when you need it: possibility to run simultaneously in a single session up to 22 clinical samples testing only viruses or bacteria, up to 10 for the whole respiratory panel.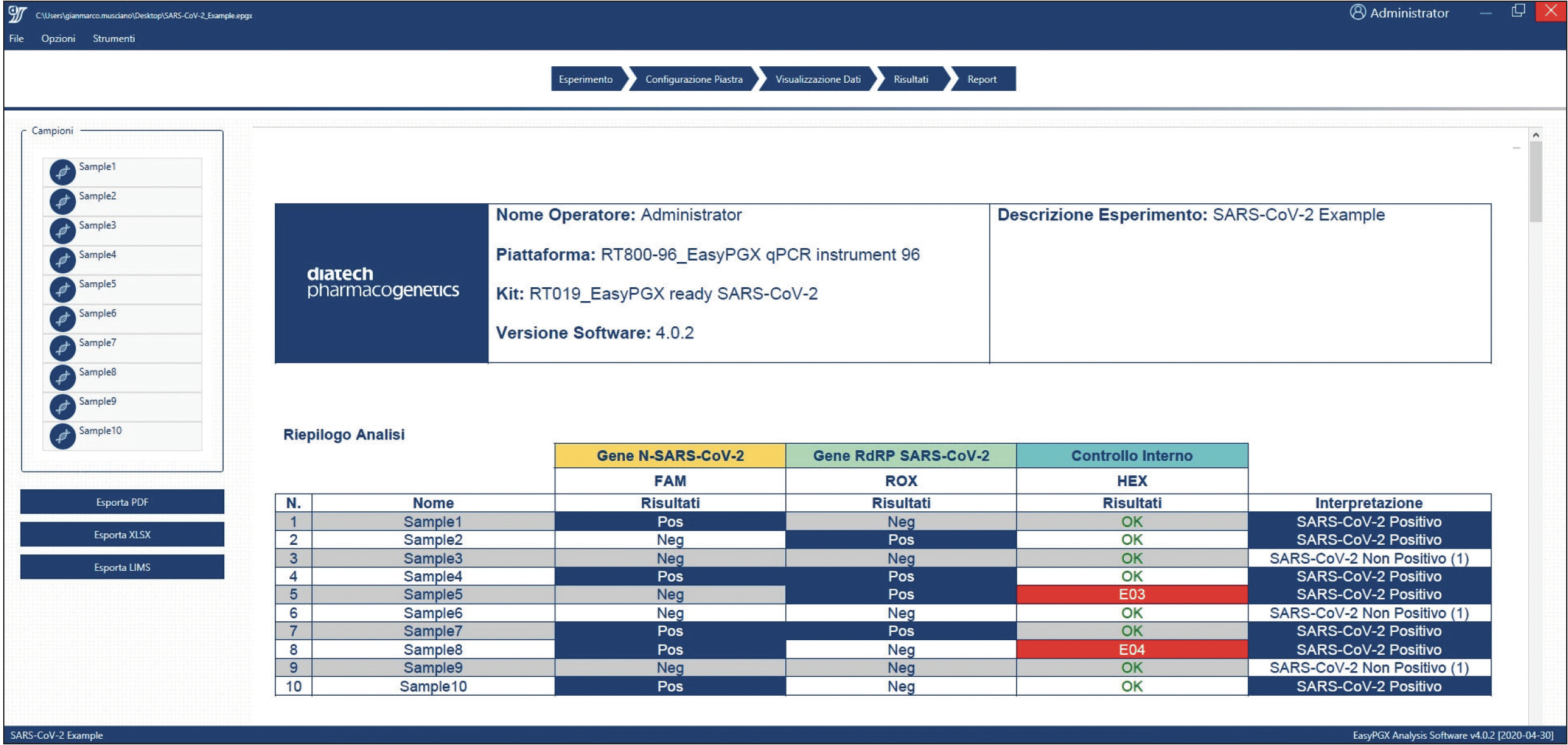 Enter your information below to download the brochure
Related publications
Validated tools
EasyPGX qPCR instrument 96 (Diatech Pharmacogenetics)