EasyPGX: the first RT-NGS System – Look trough the genome complexity
EasyPGX the first RT-NGS system
NGS and Real-Time PCR are both needed in each lab to assure the maximum performance for clinical oncology routine. NGS means the maximum volume of information in one single assay for sample, but Real-Time PCR is the fastest and sensible method to manage critical and urgent samples.
EasyPGX is the first CE IVD  single instrumental system with a broad menu of both NGS and Real-Time applications fully dedicated to molecular Oncology.
Thanks to the innovative "dry" and ready-to-use reagent format, EasyPGX represents the simplest and fastest solution on the market for both NGS and Real-Time PCR assays from sample to result.
Find out more by watching the complete system video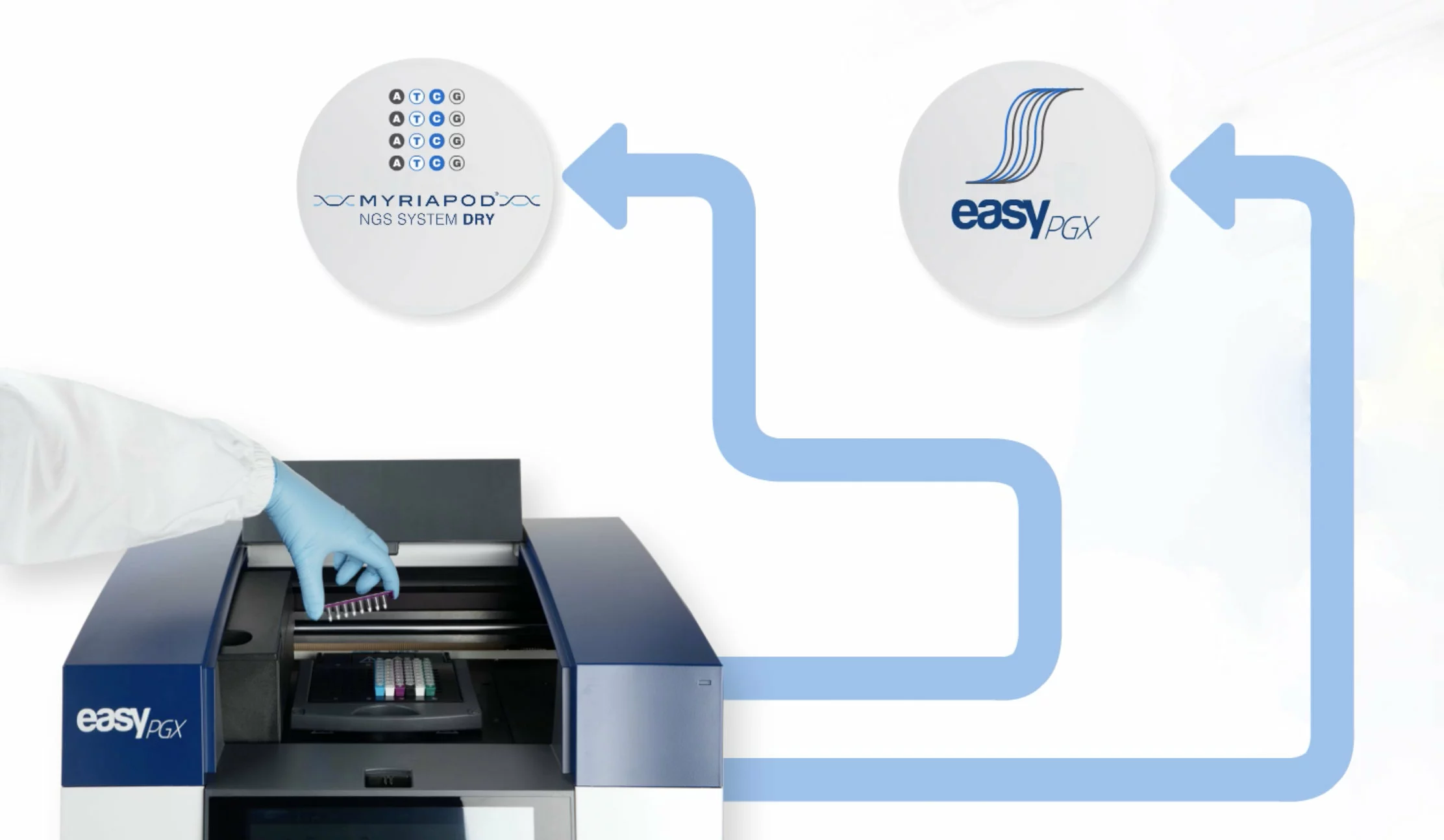 Myriapod® NGS Cancer Panel DNA- The NGS solution for clinical oncology assays:
From sample to sequencing in 8 hours.

Hands-on time < 2 hours.

From 2 to 4

6

samples per session.

Dry, ready-to-use, in pre-aliquoted strip reagent format.

Data processing with Myriapod® NGS Data Analysis Software, fully automatic, local and without the

need to send out data using the cloud or other "online" solutions.

Colon, melanoma, lung, central nervous system, GIST and thyroid; 16 genes in a single panel.

CE IVD from sample-to-result

validated on

FFPE

and

cfDNA clinical samples.